How was your holiday? Ours was great! We got to spend it at PK Lake/State Park again this year with some of my dad's family. Lots of lake water, boating, laughter, sunshine, grilled food, and family time!
I found out that Aaron
LOVES
to eat bbq ribs....who knew?!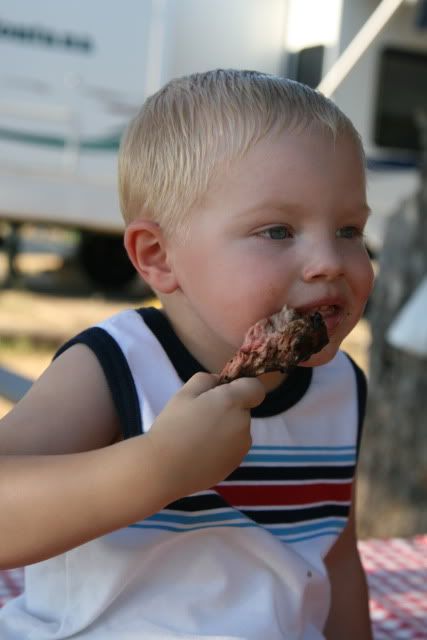 And star-shaped sugar cookies with red sprinkles....
And watermelon.........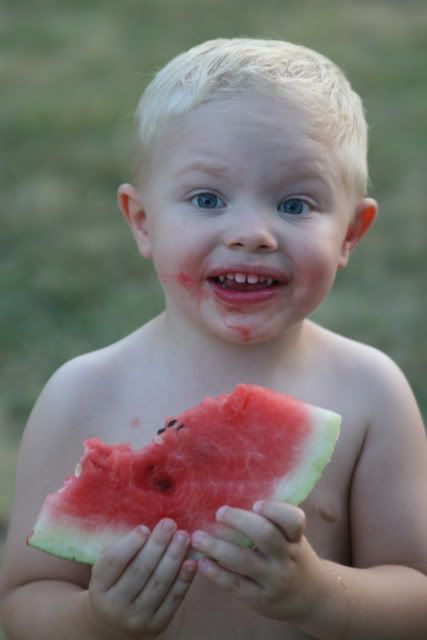 Evan has turned into quite the fish this summer! He
LOVED
swimming in the lake this year. In years past, he'd get in to about waist deep and be fine with that. Not this year! He put his floaty on and didn't care if he could touch bottom or not...he swam/floated around and never wanted to get out of the water!
He also enjoyed the watermelon! :)
Hope you had a great weekend and enjoyed celebrating our freedom!!!!!